Yoga Classes & Workshops
The live vibrations from singing bowls beautifully enhance the experience during yoga practice. Likewise, special workshops incorporating yoga movement and sound techniques create a powerful learning environment.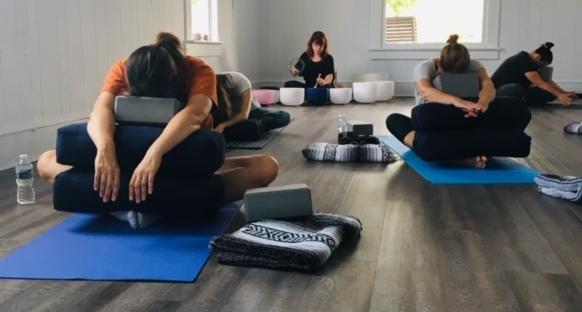 Appearing in the Columbus & Atlanta, GA and Auburn, AL triad with monthly engagements at Blue Lotus Yoga in Newnan, GA. Live performance to accompany yoga instruction, collaborative workshops and meditation events. Music and sound created with Crystal & Himalayan singing bowls, chimes, gongs, tuning forks and other therapeutic sound instruments. Revenue share and flat fee options available.